Storage
Tower Solutions offers an alternate, storage, and transport system designed for rapid deployment. When dealing with an emergency, every minute counts –therefore it is helpful to have the components stored in such a way as to make access and retrieval easy and fast.
In the suggested system, 20' high cube containers are offered with a full set of racking to store 2 complete towers per container, including sections stacked vertically, hardware, and other components. These modified 20' HC containers are customized for the ERS system and that makes retrieval and storage easy. The reason for using HC containers is that they offer a convenient dimension to enable the most efficient method for storing the tower, its components, and the tools. These types of containers are 18" higher than the standard types of containers; however, they can be transported and loaded/offloaded in the same manner as a 20' standard container.
Each container includes an inventory packing list. The storage layout provides easy access to the tower components and the tools and equipment needed to erect the tower.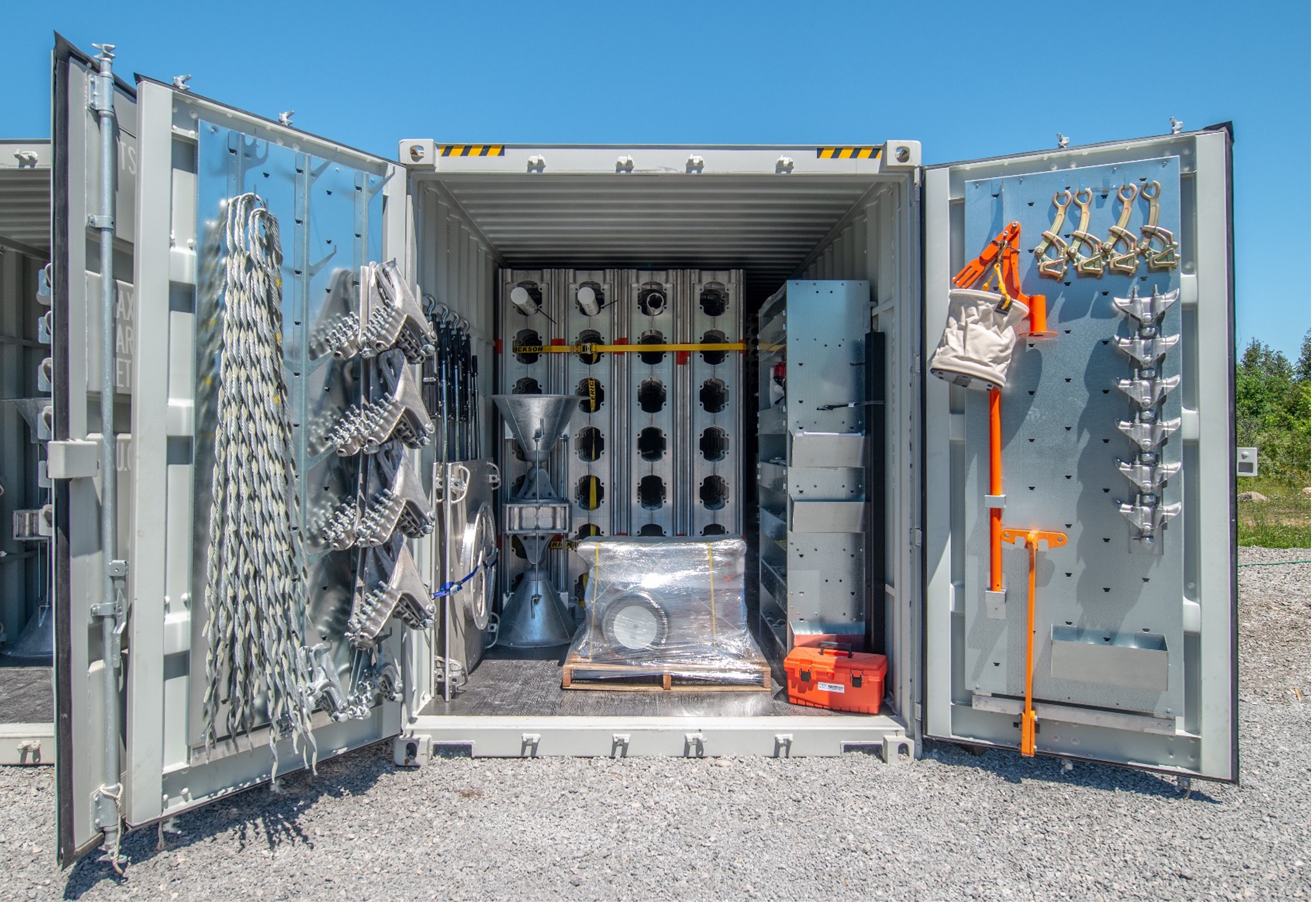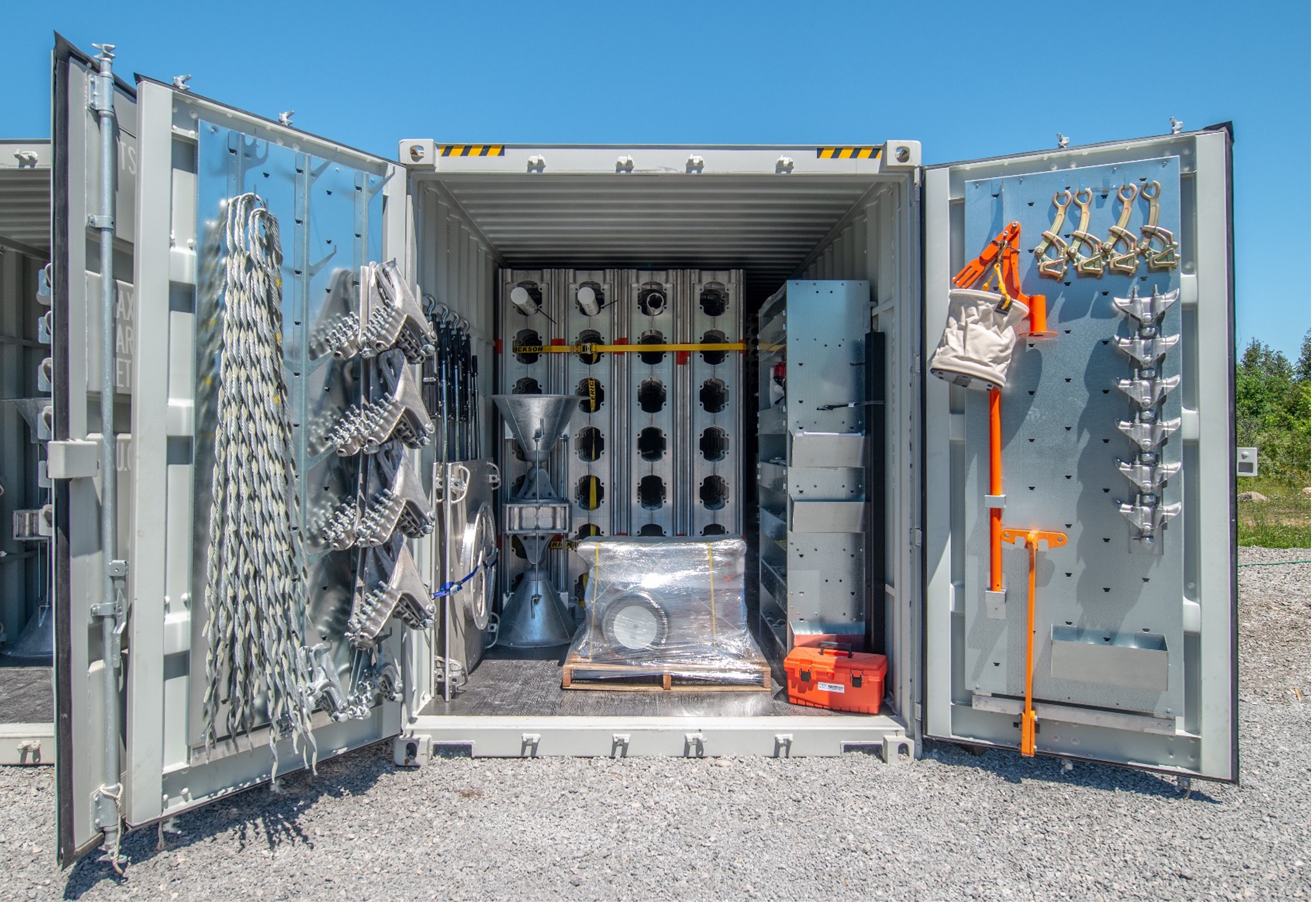 The following racking systems/modifications are included in the container:
Two sets of bars welded across the container, to allow for easy attachment of the racks and strapping of the material.
Door racking on the two doors of the container. This rack has hooks for some tools, preformed grips, pockets for chain links, and other hardware.
Universal attachment rack to hold 14 universal attachments.
General-purpose shelving: this shelf typically holds the turnbuckles, bolts, anchor shackles, base and tip mounts, capstan hoist, skywire mount, and miscellaneous hardware or tools.
Insulator rack: the insulator rack holds the suspension and line post insulators. In some cases, two sets of racking may be provided to hold each type of insulator depending on the quantity required for the project.
Pictures and descriptions below show this racking system in detail for a typical 20' high cube container with two ERS towers.
Are you interested to see what components Tower Solutions' ERS system uses?