About tower solutions
Our goal is simple: Tower Solutions wants nothing more than to consistently supply advanced restoration tower systems of uncompromising quality and superior standards to our customers and partners around the world.
Tower Solutions is proud to be at the forefront of the electrical transmission industry, shaping its developing technologies, innovating how various industries handle and manage transmission emergencies and maintenance.
We have redefined and continue to redefine not only what an Emergency Restoration System tower can be but also how it is used.

In complete compliance with all IEEE 1070 and IEC 60652 standards and criteria
Single-cast aluminum guywire attachment mechanism that comes with a backplate
Deployment-ready containers that are fully-equipped with two towers
Fully extendible telescoping working platform with safety rail
Aluminum soft soil foundation plates
Complete client reference and support asset library
Field installation and 24/7 technical support from the Tower Solutions team
   
Made in Canada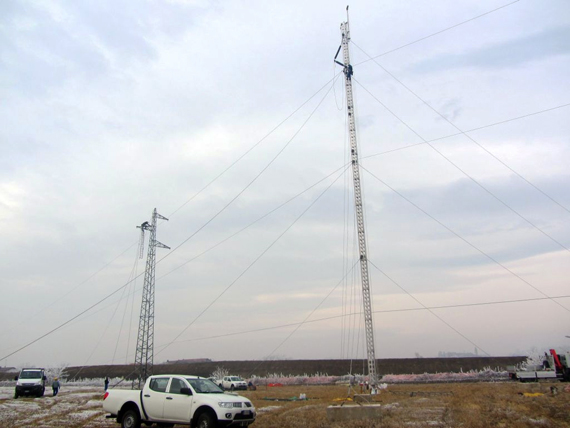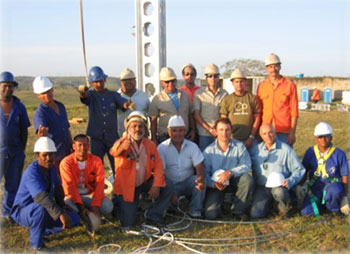 ANYWHERE, ANY CONDITION
With our state-of-the-art technology, Tower Solutions pushes the boundaries of design, specializing in Transmission Modular Restoration Towers for the emergency restoration of high-voltage transmission lines. However, our innovative products do more than simply respond to emergencies; they can also be used in many other applications to replace, maintain or bypass existing structures.

Increased potential load

2.6x higher – moment of inertia
2x higher surface contact
Better staking / storage
All Tower Solutions ERS systems adhere to IEEE 1070
and IEC 60652 standards.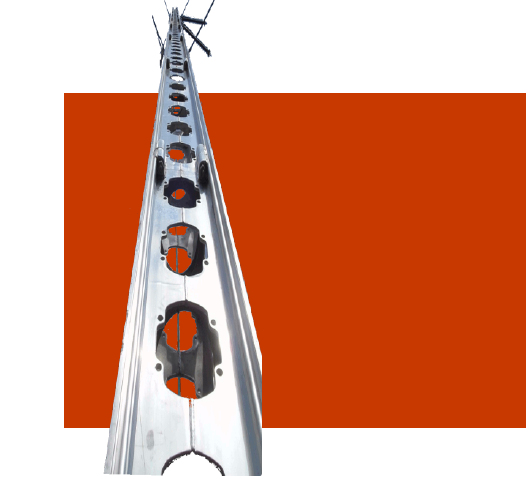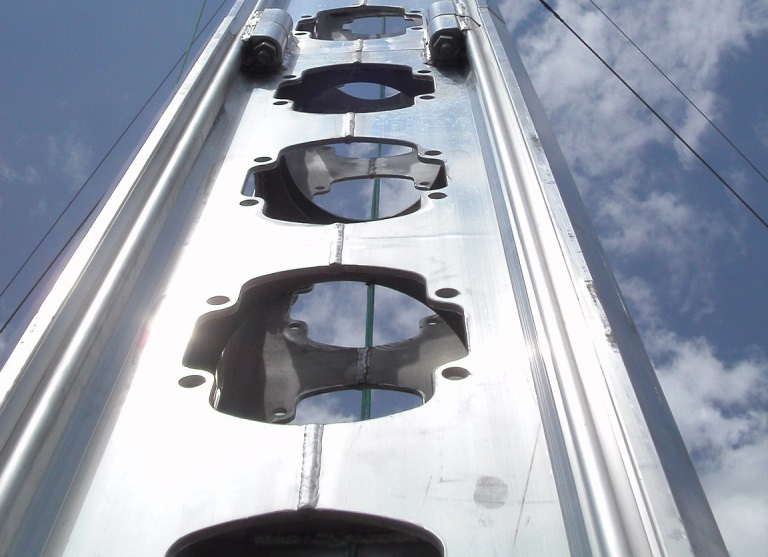 Tower Solutions has designed unique cutouts into our towers (highlighted in our company logo), that is unlike anything else on the market. The larger cutout allows wind to pass through the tower, but the innovative smaller holes allow for stronger attachment points which lock in accessories.
Unique cutout shape allowing wind to pass through
Shape allows the 4 holes around the large hole while maintaining integrity 
Smaller holes allow attachments to lock into tower frame for added security 
ERS KITS
Our towers can be used for voltages up to 1200 kV and in extremely high-loading scenarios.
10 year warranty
The Industry usually offers a 1-2 year warranty which rarely covers the usage period of the ERS system. This is why Tower Solutions offers a 10 year warranty.
THE TOWER TEAM
We go the extra mile, providing engineering support and services for all our clients.