Our goal is simple: Tower Solutions wants nothing more than to consistently supply advanced restoration tower systems of uncompromising quality and superior standards to our customers and partners around the world.
Tower Solutions is proud to be at the forefront of the electrical transmission industry, shaping its developing technologies, innovating how various industries handle and manage transmission emergencies and maintenance. We have redefined and continue to redefine not only what an Emergency Restoration System tower can be but also how it is used.
With our state-of-the-art technology, Tower Solutions pushes the boundaries of design, specializing in Transmission Modular Restoration Towers for the emergency restoration of high-voltage transmission lines. However, our innovative products do more than simply respond to emergencies; they can also be used in many other applications to replace, maintain or bypass existing structures.
We continually find new ways to innovate our ERS. Our towers are light, durable, and most importantly, modular, as they can be adapted to almost any configuration and loading scenario depending on your power needs. That's why we've designed it to be as flexible as it is, so it works the way you want it to, whether you're responding to an emergency or simply providing the necessary electricity to a non-serviced area.
Tower Solutions has the technical knowledge and necessary expertise to design towers that are IEC 60652 and IEEE 1070 certified.
It is imperative you know that you can get power up and running quickly. And you also need to know that it absolutely cannot fail. It is this necessity that drives us to innovate, to ensure that every detail is accounted for.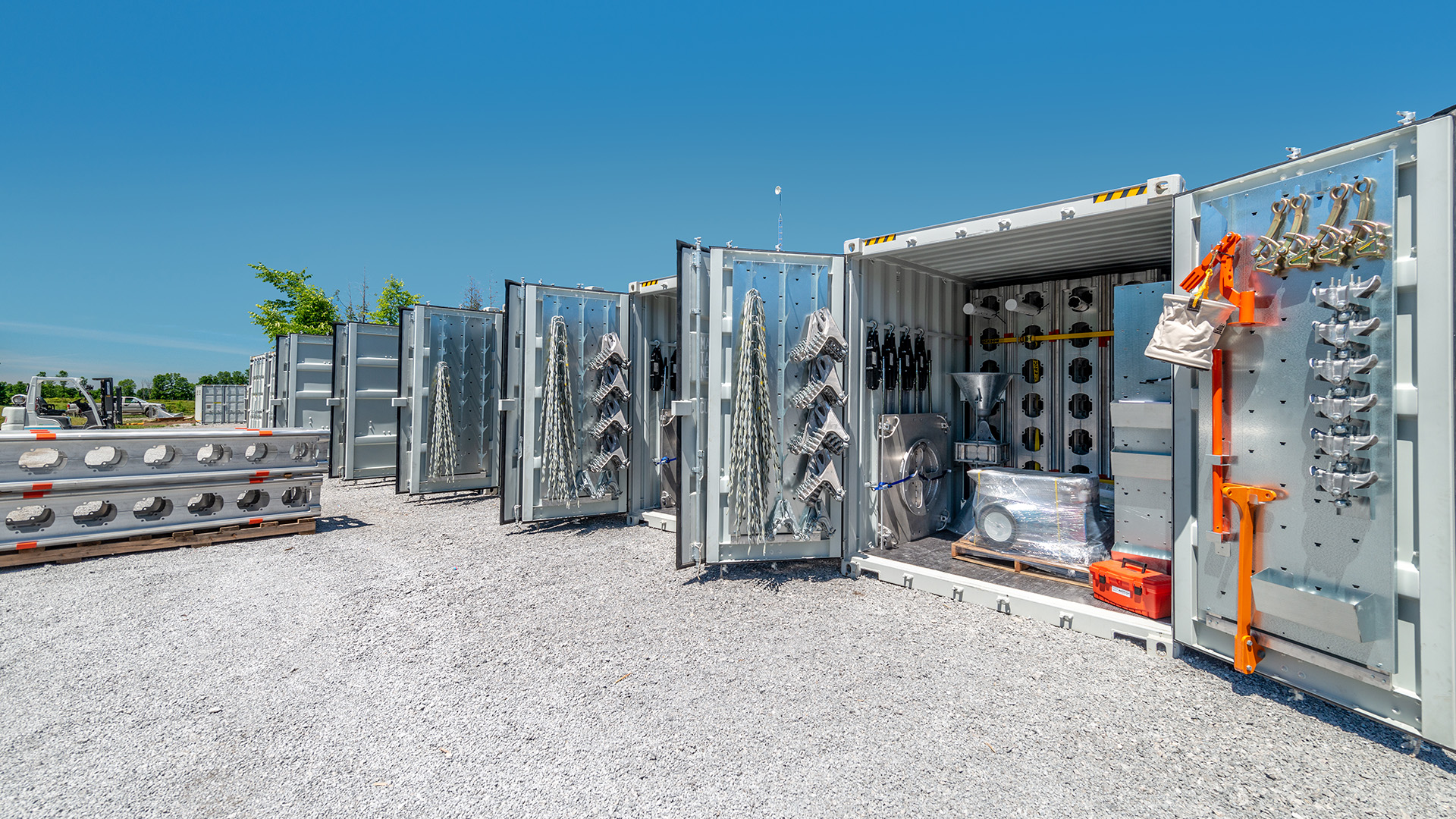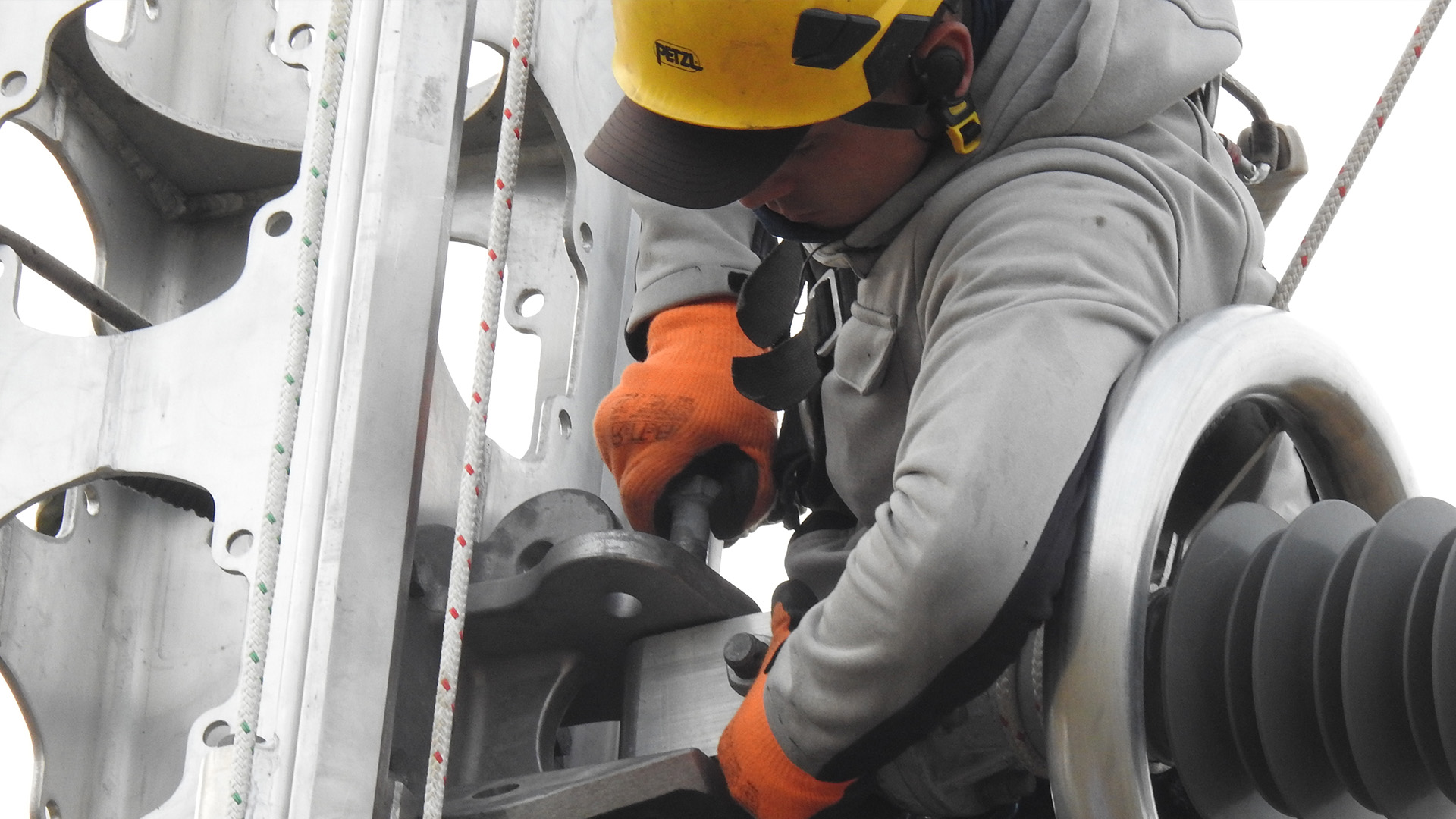 We manufacture our towers out of two facilities: our affiliated aluminum fabrication plant in Granby, Quebec and our manufacturing facility in Brechin, Ontario
At 90,000 square feet of manufacturing space, the Quebec Facility is equipped with the latest in high-tech machinery and tools, Tower Solutions' ISO 9001:2000 certified facility is a round-the-clock operation.
The 4,000-square-foot Brechin Manufacturing Facility opened in 2016 to separate the assembly, packaging, and shipping from Tower Solutions' other manufacturing site in Quebec. The Brechin facility has grown to serve as the final assembly site for components such as the platform, the fall arrestor, the hydraulic power packs, and small Tower Solutions proprietary hardware. This facility also functions as an R&D and innovation center, a testing site with its own test bench and final quality control, staging, packaging, and shipping location.
Our expert staff are certified by the Canadian Welding Bureau. Where required, the highly specialized expertise of outside suppliers are called upon for the fabrication of specialty components, and every component of the tower goes through careful scrutiny before it is accepted. Every one of these suppliers is ISO certified and quality assured.
Tower Solutions conducts much of our research and testing at its Granby plant and at facilities located at Crossroads for Industrial Materials Innovation (CIMI), an institution established under the National Research Council of Canada. CIMI is dedicated to companies such as Tower Solutions, working in collaboration with universities and other research institutions. Tower Solutions is always at the forefront of manufacturing technology to ensure that only the highest possible quality goes into its products.
Engineering, financial and administrative functions are carried out at our Markham head office.
WANT TO KNOW MORE ABOUT WHY TOWER
SOLUTIONS IS THE RIGHT CHOICE?